Welcome to the Vula Yoga Self-Love Circle
What is this all about?
Yoga is a many-layered and intricate set of practices set out thousands of years ago to lead a human being, step-by-step, to live life consciously, compassionately and with full intention. Although these teachings are ancient, the wisdom and lessons are completely applicable, and necessary, to this day and age. The Self-Love Circle is based on the principles of a Satsang.
Sat = Truth, true
Sangha = company or association
Satsang is essentially a spiritual discourse or sacred gathering. It's a Sanskrit word meaning to associate with true people or to be in the company of true people. It is a gathering of like-minded individuals seeking the truth.
During this uncertain and unprecedented time in our collective experience, community can provide the greatest hope, the deepest sustenance to understand life through our individual and communal lens.
Making it a regular experience at a consistent time helps generate momentum and encourages people to connect with each other. Please join us and let's commit to growing and connecting with each other within this community. Together we are stronger.


Every Monday the theme and curriculum for the week will be posted below.
Course Curriculum
Available in days

days after you enroll

Monday (17:00-18:00): Collaborative Conversation
Available in days

days after you enroll

Wednesday (17:00-18:00): Yoga for Self-Love (Asana Practice)
Available in days

days after you enroll

Thursday (17:00-18:30) - Yoga Therapy / Meditation / Yoga Nidra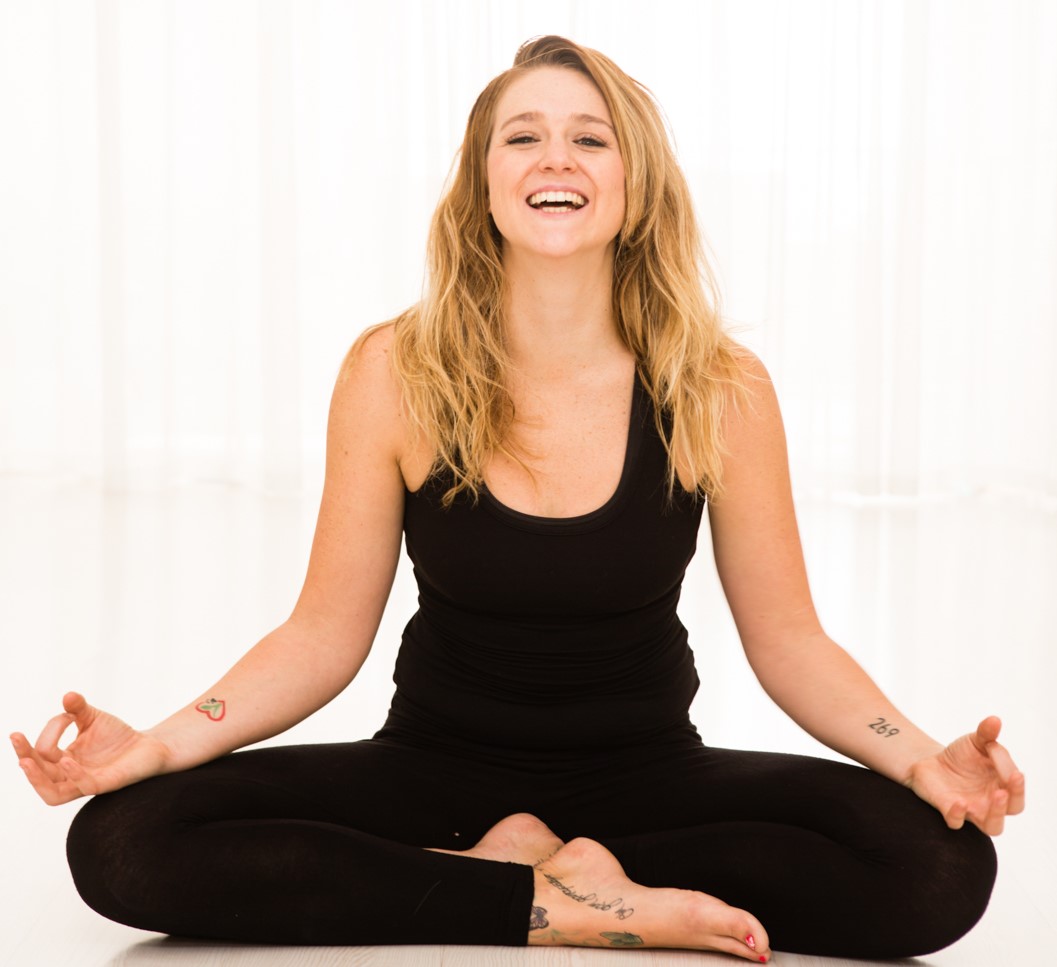 Yoga has been part of my life for nearly 15 years and it has guided the course of my life since the first moment I stood on a Yoga mat.
Over the years I've trained under truly remarkable teachers, having done two Vinyasa teacher trainings in South Africa, the Jivamukti teacher training in New York and a Yoga Therapy training in India.
I have taught Yoga all over the world and in the process connected with countless humans, all in varying stages of their Yoga practice. Teaching is the most rewarding and satisfying act I could possibly do.
My favourite thing about these practices has been that they have reintroduced me to myself, allowing me to get to know my body and myself intimately. They have helped me move along a path of kindness, compassion and respect for myself and for others.
Yoga has taught me how to be unapologetically ME, and I could not be more grateful for that!